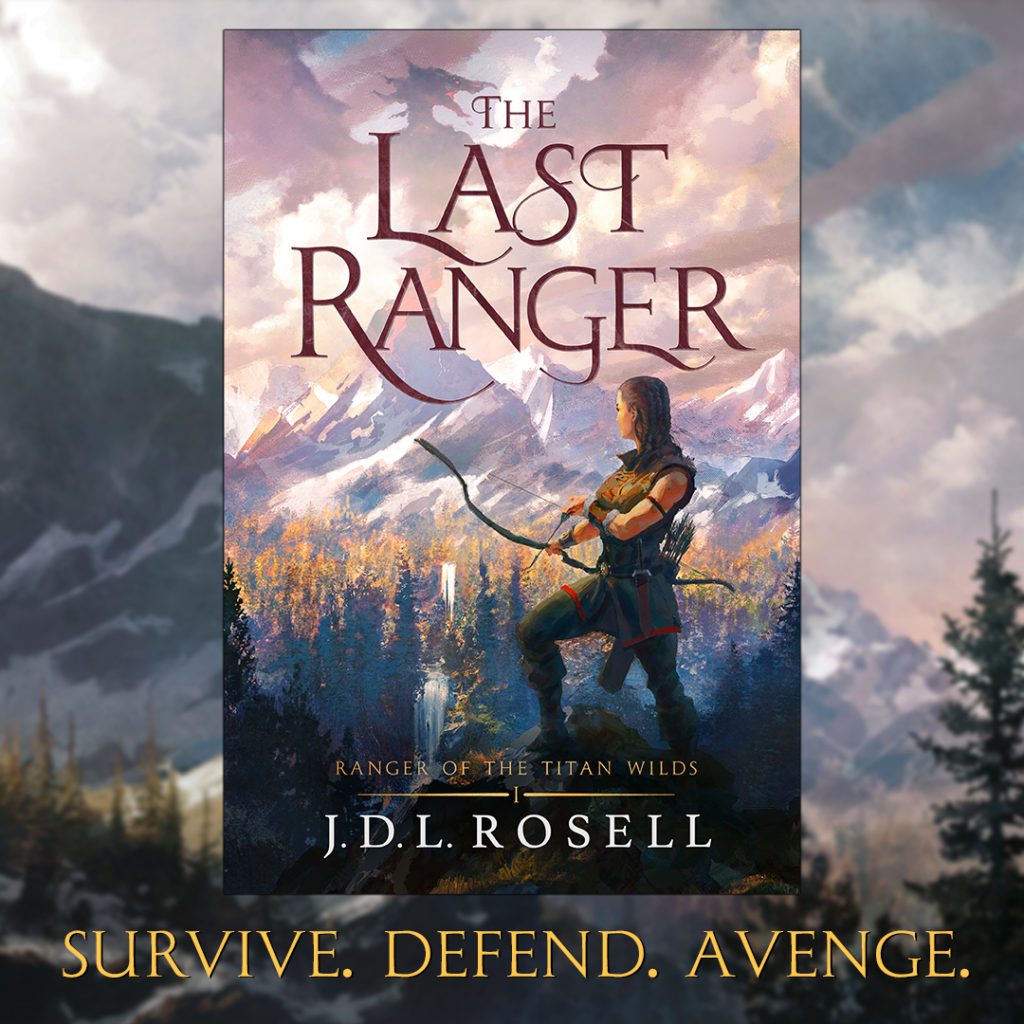 Hello everyone! Today I'm excited to introduce you to the first book in J.D.L. Rosell's latest epic fantasy series, The Last Ranger! I really fell in love with Josiah's writing after reading The Throne of Ice and Ash (you can read my full review here). I'm really excited to share all the details about the book as well as the Kickstarter that is currently running where you can score a lot of really cool rewards and discounts on Josiah's (immense) back catalogue. We're in the final days of the Kickstarter and really close to unlocking another really awesome stretch goal, so be sure to check out all the details about the Kickstarter and pledge your support before the campaign ends on Mon, July 25 2022 1:59 AM EDT.
In addition to all of the goodies mentioned above, I also had the chance sit down (virtually) with Josiah and talk about one of my favorite fantasy subjects: MAPS! So, be sure to take a look at our Q&A below!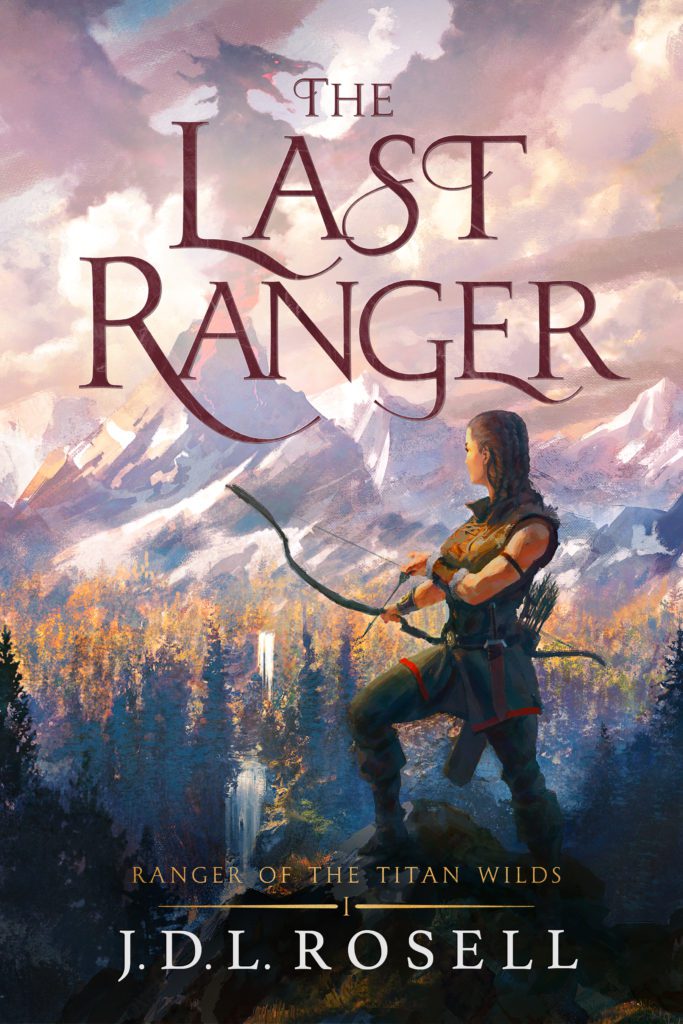 Blurb
Betrayed. Hunted. Left for dead. But not even death itself can keep the last ranger from vengeance.
Leiyn "Firebrand" is no stranger to a fight. A brash ranger of the Titan Wilds, she takes up her bow to ward against the colossal spirit creatures known as titans, ever a threat to the colonies she has sworn to protect.
But no amount of skill can guard against treachery.
When tragedy strikes the rangers' lodge, Leiyn vows to avenge the fallen. But if she is to succeed, she must embrace a power within her she has long denied.
Power to move mountains and rivers.
Power over life and death.
She did not choose this path, but Leiyn knows her duty. For if she fails, the legacy of the rangers dies with her — and all the Titan Wilds will fall into shadow.
The Last Ranger is an epic fantasy tale full of friendship, magic, resilience, vengeance, and wonder. If you enjoy archery, fantasy rangers, and small party adventures, or love books like David Gemmell's Legend or John Flanagan's Ranger's Apprentice, then start a new journey with the first book in the Ranger of the Titan Wilds series.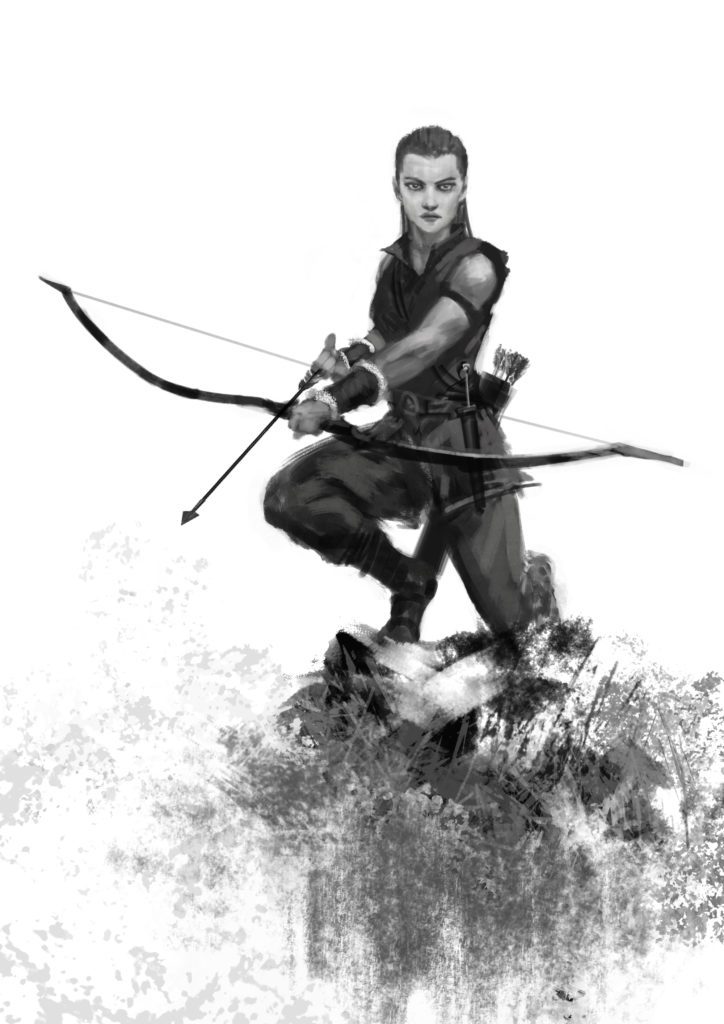 Author Q&A
Obviously, there was a lot of thought put into creating the world for The Last Ranger. How crucial was the worldbuilding specifically related to the story that you've written?
Massively crucial! An element of the world is in the series title, after all.
This book started out from two kernels: the desire to put my own spin on the fantasy ranger trope, and the idea of a frontier land overrun by what I call "titans."
Titans in this world are basically giant elementals that appear in the shape of animals and mythical creatures. Sorcerous by nature, they are potent both in a physical and magical sense.
The protagonist, Leiyn, has a complicated relationship with titans, one that grows and develops over the course of the series, shaping her into the person she becomes.
There are other aspects of the worldbuilding that play massively into the plot of Ranger of the Titan Wilds, like the life magic that Leiyn possesses, and the shapeshifters that may be allies or enemies, So I had to have a good sense of what the world was all about before I could really understand where Leiyn and the plot needed to go.
Did you have an idea of what you wanted your maps to look like? What direction did you give the artist?
Since my characters often need to go on some kind of journey, I always draw out a rough sketch of the map while writing the first book in a series. This just keeps me on track as far as how I'm dealing with distance, placements, and directions.
The first draft is definitely not pretty though, so I was happy to have my cartographer come over and do a professional job.
The only guidance I gave him as far as style was that I wanted it to be nature-themed. I also asked that some titans appear, since they're quite crucial to the series!
Map making is difficult because we all have a basic understanding of how our world is laid out. Were there any real-world inspirations that you drew from? If so, do you care to explain?
Absolutely had some inspirations. Part of the plot is inspired by the colonization of the Americas, and a good part of the landscape by Colorado, where I presently live. So the Veiled Lands (the western continent) largely takes after North America.
I've also been trying to pay attention to the way geography naturally lays out when I'm hiking and traveling about; for example, paying attention to where my rivers are running so that they're starting in high elevations and ending in low ones. Common sense stuff like that is easy to overlook, but if you get used to it, it can really improve the look and feel of the map.
When thinking about fantasy maps, are there any that stand out as your favorites?
The maps that stick out in my mind are probably the ones that occur to most people when they think of fantasy maps.
The first is the classic one of Middle-earth. Partly, it's the style of it, which has been so influential on the fantasy genre, but I think another part is that it feels very well thought out. Renditions I've seen have also had a lot of nice details that really make the world come alive, even just in the map.
The second is Roshar from The Stormlight Archive. Because of the regularity of its shape, I can picture it even though I only saw it a couple times, and even then years ago. It also tells you something about the world, even if you're not quite sure what that is at the outset.
I think that's the main connection between these two — good maps help make the world feel alive and tell you something about the story just by looking at them.
Do you have a favorite part of your own map?
Definitely! Keir was kind enough to do drawings of some of the titans found in Unera. See if you can find where the dragon is hiding!
Maps are one of my favorite things in fantasy and yours are outstanding. Can you tell us who designed your maps and a little bit about them?
This is the first time I got a professionally done map, and I couldn't be happier with the result! Keir Scott-Schreuder was the mastermind behind it. He's done ones for Christopher Russell and Ryan Cahill as well, so he's making quite the name for himself in the indie fantasy community!
Check out his work on Instagram (@keir_ss_cartography) or visit his website (https://keirscottschrueder.crd.co/) for more! 
Kickstarter Info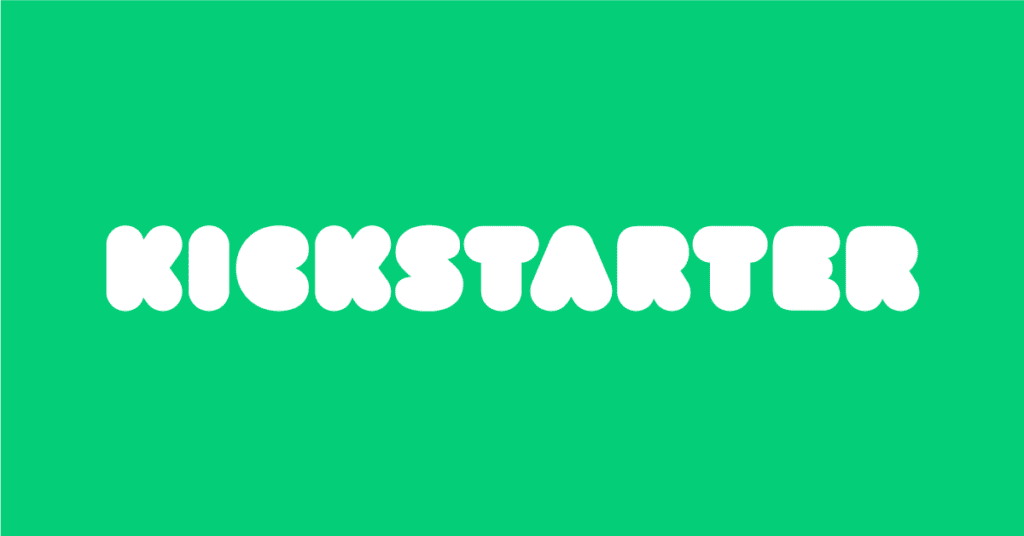 Here's the basic run-down of all of the basic tier that you'll be able to back at if you decide to help support the Kickstarter campaign for The Last Ranger:
Ebook: $5 at launch ($8 later)
Signed paperback + ebook: $20 at launch ($24 later) + shipping
Signed hardcover + ebook: $30 at launch ($34 later) + shipping
Big bundle (hardcover, paperback, and ebook): $47 at launch ($52 later) + shipping
All tiers include the following bonuses, most exclusive to this Kickstarter:
Name in the book acknowledgments
The short story, Ranger's Justice, in ebook
The flashbacks novella, The Ranger's Path, in ebook
Digital wallpaper of the cover art
Sneak peak of Book 2 of Ranger of the Titan Wilds
Ranger of the Titan Wilds signed bookmark (for print rewards)
There will also be reward tiers that bundle in signed books from my three other epic fantasy series into a heavily discounted package:
Big Bundle + Backlist Bundle in paperback: $200 + shipping ($65 savings)
Big Bundle + Backlist Bundle in hardcover: $300 + shipping ($61 savings)
You'll even be able to name a minor character if you go all in on the top tiers!
About the Author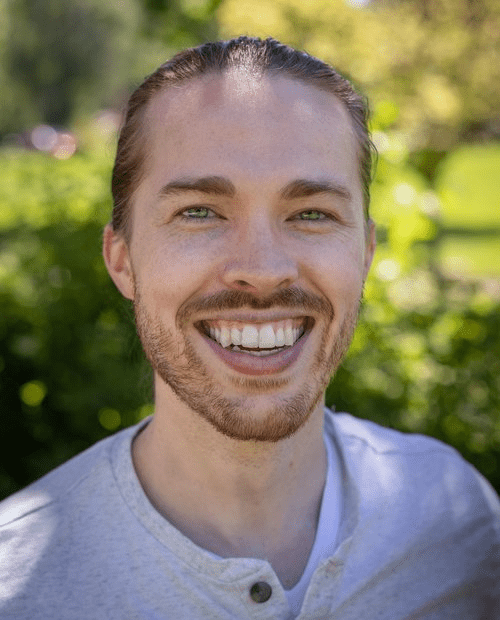 J.D.L. Rosell is the author of the Legend of Tal series, the Ranger of the Titan Wilds series, The Runewar Saga, The Famine Cycle series, and the Godslayer Rising trilogy. He has earned an MA in creative writing and has previously worked as a ghostwriter.
Always drawn to the outdoors, he ventures out into nature whenever he can to indulge in his hobbies of hiking and photography. Most of the time, he can be found curled up with a good book at home with his wife and two cats, Zelda and Abenthy.
Website: https://www.jdlrosell.com/
Twitter: https://twitter.com/jdlrosell
Instagram: https://www.instagram.com/jdlrosell_author/